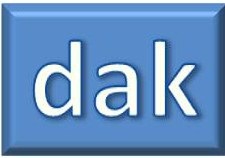 We are now located in Lake Worth, Florida. Take the Turnpike to the Lake Worth Road Exit; Go West less than one mile. We are on the North side of the road in the Crexent Business Center -- East (right) Building.

DAK International's address is: 8401 Lake Worth Road, Suite 234, Lake Worth, FL 33467.

Call our office at 561 340-1492, Cell 305 335-8392, FAX 561 340-1496, or contact us at our e-mail address: dakinternational@bellsouth.net

ABOUT US:

DAK International, Inc has over 25 years experience in the surety bond business. We represent a number of A-Rated surety companies to serve your surety needs

· We write Public Adjuster Bonds for ALL States

· We write most License & Permit Bonds required by the State of Florida:

· Public Adjuster Bonds

· Motor Vehicle Dealer Bonds

· Pawnbroker Bonds

· Title Agency Bonds

· Mortgage Broker Bonds

· Talent Agency Bonds

· Yacht & Ship Broker Bonds

· Yacht & Ship Salesman Bonds

· …and many more


· We also write bonds to meet other Surety needs in Florida:

· Construction Bonds

· Performance & Payment Bonds

· Bid Bonds

· Fidelity (ERISA) Bonds

· Financially Responsible Officer Bonds

...and many more

In brief, you should know the following about us: DAK International is a member of FAPIA (Florida Association of Public Insurance Adjusters). Our company was established in 1989 and has been responsible for providing outstanding customer service ever since. Our specialty is in the area of surety bonding. Our regular customers particularly value our fast turn-around, one-stop service, expert knowledge of bond requirements, ease of access and availability.

If you are not familiar with our company and your first contact with us is online: We would be pleased to hear from you! Please let us know what your needs and questions are, we will be more than happy to help!